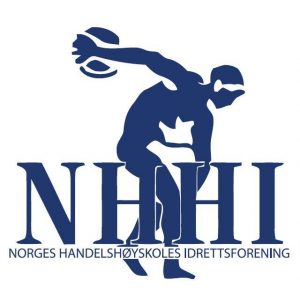 About NHHI
NHHI is operated by a main board consisting of seven individuals. The board facilitates a diverse sports program with a focus on diversity, sportsmanship, and community. Throughout the year, the board organizes the Merinobakkeløpet, sports day during the orientation week, and kick-off events for the teams at the beginning of each semester.
ARRANGEMENTER
Kickoff is an event held every early semester, with a focus on competitions among the various teams.
The sports day is a day during the orientation week (FKU) with a focus on sports, where new students have the opportunity to get to know potential future teammates.
NHHI vs. BIA is held every semester so that students from the two business schools can compete.
Gala with awards for sports achievements throughout a long sports year.
The second week of the spring semester with training and tryouts for the various teams at NHH.
Support programs from NHHI
NHHI can provide support for common equipment but not individual equipment. NHHI does not grant subsidies for social events. The equipment application must include an application text explaining why you need the equipment, various price options, the total application amount, and contact information for the equipment manager on the team. Preferably, quotes should be obtained from Torshov Sport if possible. To have the application considered by the board, it must be sent to oko@nhhi.no. Applications are processed continuously.
If the equipment application is approved by the board, the allocated funds must be used during the semester unless other written instructions are given to the Financial Manager. The team purchases the equipment themselves and then submits an expense claim form with receipts for reimbursement.
The team has the option to apply to NHHI for travel reimbursement to and from league matches in Hordaland. The car must be full. Travel reimbursements are used if someone has used their own car on behalf of the student association.